HDMI to RCA/AV Converter Adapter
---
Name:
HDMI to RCA/AV Converter Adapter
Model No.:
HTA02
HDMI Input Resolution:
640x480@60Hz,800x600@60Hz,1024x768@60Hz,1280x720@60Hz,1280x1024@60Hz,1360x768@60Hz,1600x1200@60Hz,1920x1080@60Hz. 180i/60Hz,480p/60Hz,576i/60Hz,576p/60Hz,720p50/60Hz,1080I50/60Hz,1080p/60Hz.
CVBS output:
PAL,NTSC_M,and NTSC_J
A/V Output Format:
PAL 576i or NTSC 480i selectable
Net Weight:
40g
Size:
66(D)x55(W)x20(H) mm
Color:
White, Black
Input:
HDMI Type A female
Output:
RCA / AV (Yellow+Red+White.)
Product Description
The Mini HDMI to AV signal converter which will convert HDMI video signal or audio signal to AV(CVBS)composite video signal and the FL/FR stereo audio signals, while support DVI system sideline signals.
To help users convert the high quality of the HDMI video signal into normal CVBS signal(standard-definition 480i,576i). So that can play on TV,VHS VCR,DVD recorders,etc and support NTSC and PAL two TV format.
Features:
1.No need to install drivers,portable,flexible,plug and play.
2.Output the audio synchronization with video.
3.High bandwidth capability support 1920x1080@60Hz.
4.Support NTSC and PAL two standard TV formats output.
5.Compatible:HDMI 1.3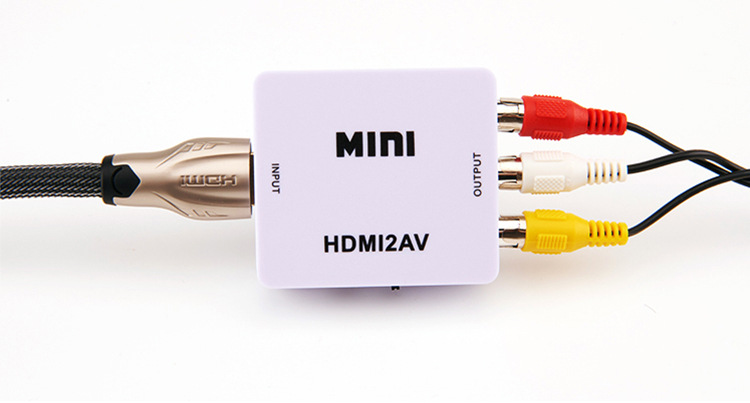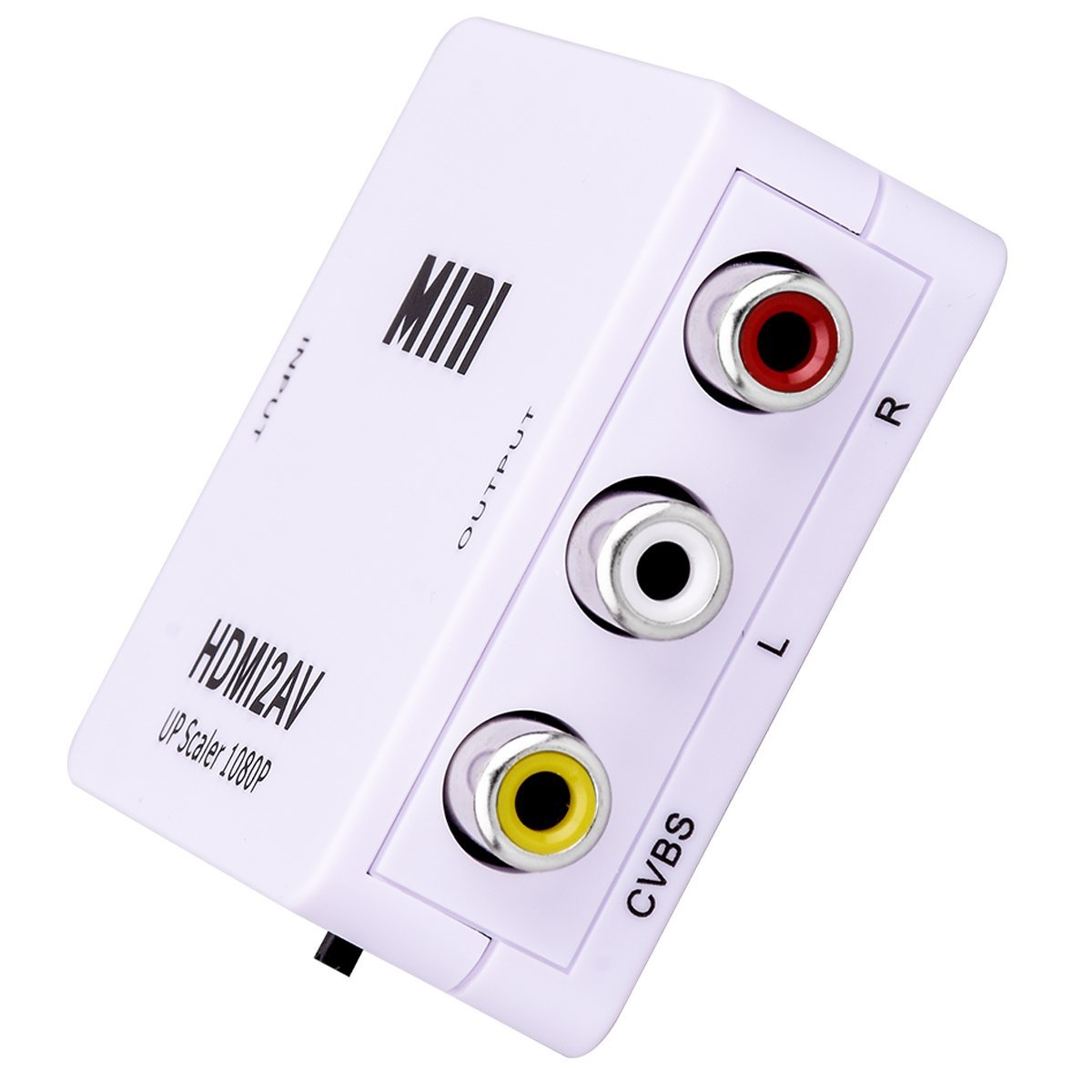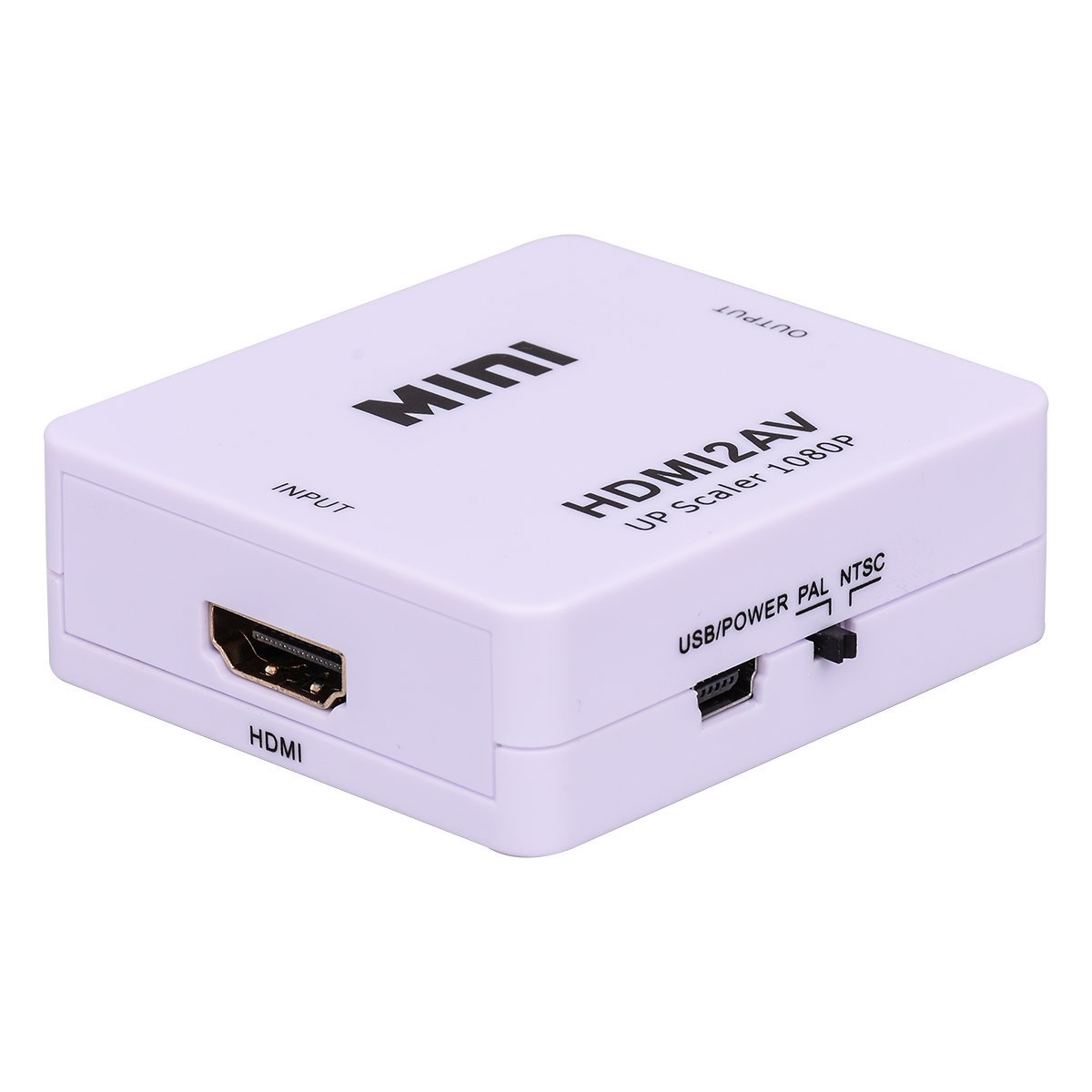 ---